The Legend That Is Mercedes-Benz G-Class: 1985 Mercedes-Benz G 300
The Legend That Is Mercedes-Benz G-Class: 1985 Mercedes-Benz G 300
Engine3.0 D Inline 5-cylinder
Horsepower65 kW or 88 PS or 87 HP @ 4000 RPM
Torque172 Nm or 126 lb.ft @ 2400 rpm
Weight2185 kg | 4817 lbs
Drive TypeFWD
Engine LocationFront
Transmission4-speed manual
The history of the classic Mercedes-Benz G-Wagon with all its variations, offshoots, revisions, and powertrains has become so thick and labyrinthine in the decades since its inception that we've chosen to cut the Gordian knot and just present one of the greatest hits of the boxy G-greatest wagon's.
​​Source: Best Car Magz
G-Wagon: How It Started!
As many aficionados are aware, the Shah of Iran urged Mercedes to build the G-Wagon (also known as G-Class, Gelandewagen, or simply the "G"), claiming that Mercedes would perform well in the competitive arena inhabited by Land Rover, the Toyota Land Cruiser, and other Jeeps. The G-Wagon was designed in military, professional, and civilian versions, with Steyr-Daimler-Puch, an Austrian technical collaboration, handling. Mercedes and Steyr collaborated on development, but the Austrian company handled final assembly and manufacturing details, resulting in G-Class cars being marketed as the Puch G in Austria, Switzerland, and other eastern European nations.
First-Gen Mercedes-Benz G-Class
The W460-generation Gelandewagen debuted for the 1979 model year, riding on a rugged live-axle 4×4 chassis and powered by three engines: a 2.3-liter gas four-cylinder, a 2.4-liter diesel four-cylinder, and a diesel five-cylinder. In 1980, the 280GE introduced Mercedes' famous inline-six engine, which produced a solid 150 horsepower.
1985 Mercedes-Benz G 300 GD Details
Source: Drom
The Mercedes-Benz 300GD was a diesel-powered version of the W460 G-Class that debuted in 1980. The 300 GD was the W460's flagship diesel model, available in short and long-wheelbase models with cabriolet, wagon, and panel van body styles. A military variant called the 461 was constructed in addition to the ordinary civilian ones. Mercedes' OM617 D30 engine, a 3.0L inline-five diesel with 87hp and 167 lb-ft of torque, powered these automobiles. A 4-speed manual, 5-gear manual, or 4-speed automatic transmission sent power to all four wheels. The W460 Mercedes-Benz 300GD ran until 1991, although the model series was revived as the W463 Mercedes-Benz 300GD / G 300 D in the following generation G-Class. Differential locks, central door locking, and a tachometer were made standard for 1985, and over 50,000 G Models were built by 1986. The fuel-efficient automobile engine produces a peak output power of 65 kW (88 PS or 87 HP) at 4000 RPM, which is a significant increase over the previous model. Meanwhile, the maximum torque of this Mercedes-Benz model is about 127 ft-lb or 172 Nm at 2400 RPM, which is a significant increase over the previous generation.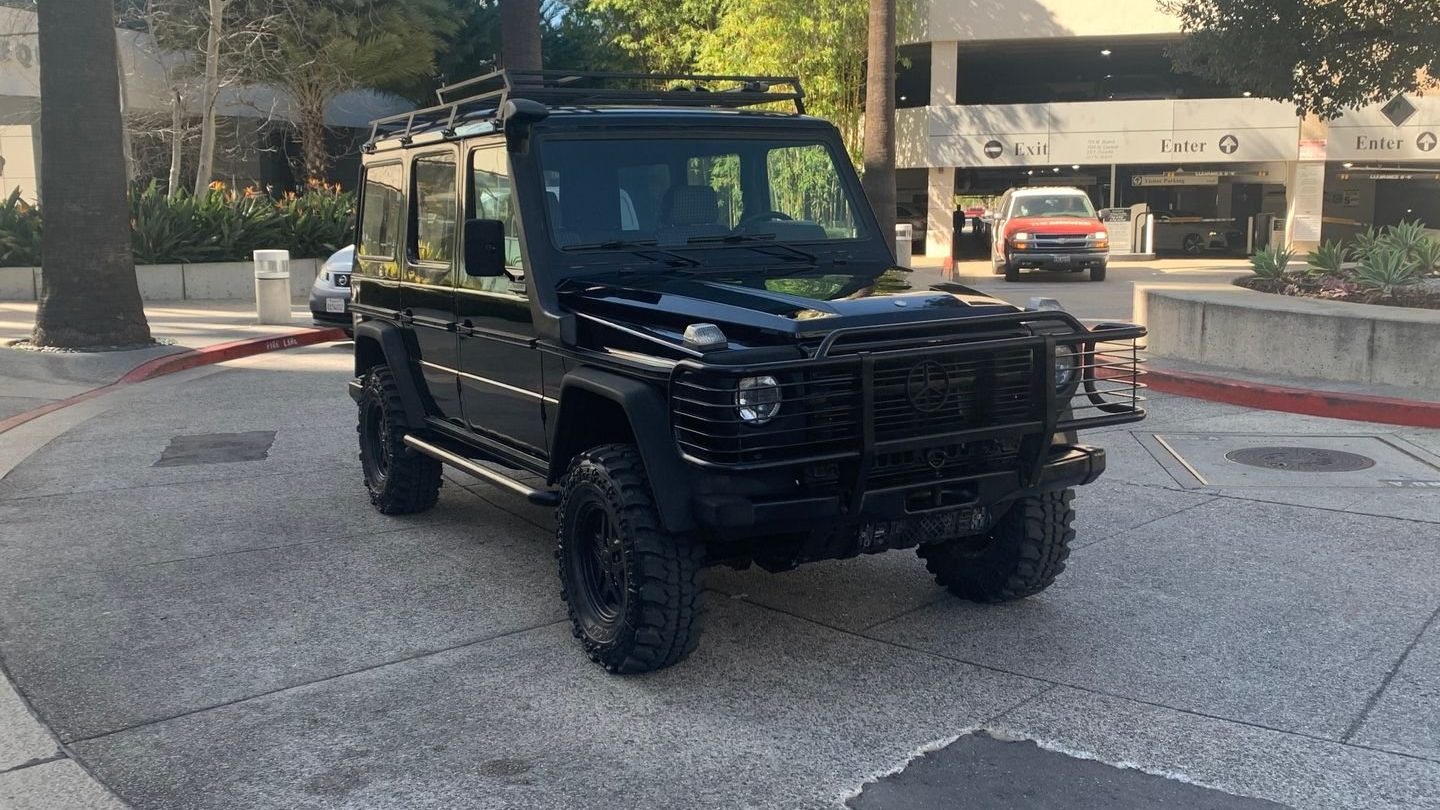 Source: Vintage Car Collector
The G 300 GD variant accelerates from 0 to 100 km/h (0 to 62 mph in – seconds) in about 26.8 seconds, or from 0 to 60 mph in around 26.6 seconds. You may also find on the market models capable of attaining an outstanding top speed of 128 kilometers per hour (80 miles per hour). The accessible car's strong drive-train is responsible for its exceptional speed capability. The most powerful and best vehicle engine displaces 2998 cc (183 cu in). The fuel economy is at 11.9 l/100 km or 19.8 mpg-US with a top speed of 128 km/h or 80 mph. The coolest thing is that, if necessary, this G-Wagon can create its road. Check out the 1985 Mercedes-Benz G 300 on our website for a more in-depth look at this magnificent car.
Have a 1985 Mercedes-Benz G 300 just laying around? We'll take it off your hand! Simply, contact us!
The Legend That Is Mercedes-Benz G-Class: 1985 Mercedes-Benz G 300
Engine3.0 D Inline 5-cylinder
Horsepower65 kW or 88 PS or 87 HP @ 4000 RPM
Torque172 Nm or 126 lb.ft @ 2400 rpm
Weight2185 kg | 4817 lbs
Drive TypeFWD
Engine LocationFront
Transmission4-speed manual